Aran Goyoaga's work: the emotional component of food
Cover photo by Brooke Lark on Unsplash
Aran Goyoaga is "a Seattle-based, Basque Country born and raised, author, food stylist and photographer. Her work focuses on the emotional component of food and everyday life through visual stories".
First time I watched an episode of her A cook's remedy, a video series about her relationship with food, cooking, self and community, I totally felt she was speaking to the child I have inside, to a big and important part of the woman I am today. The emotional charge of Aran Goyoaga's series and the beautiful photography, make of this woman an excellent storyteller and an inspiring person for this family.
In the first episode of the series, called "Into The Woods", she goes back to her roots in the Basque Country and she remembers the little girl she used to be, her personality, her family and the reasons and the beginning of her relationship with food and cooking. It is beautiful, so does the moment she describes the eating disorder appears.
Because she transformed all that into beauty and delicious food recipes, we wanted to start this series with her and her book Small Plates & Sweet Treats. My family's journey to gluten-free cooking, published by Little, Brown (2012). The book includes gluten-free recipes for soups, salads, tarts or desserts. Texts and photos are all from her. It's been a while since we started cooking some of these recipes at home and also non-coeliac guests have found them delicious.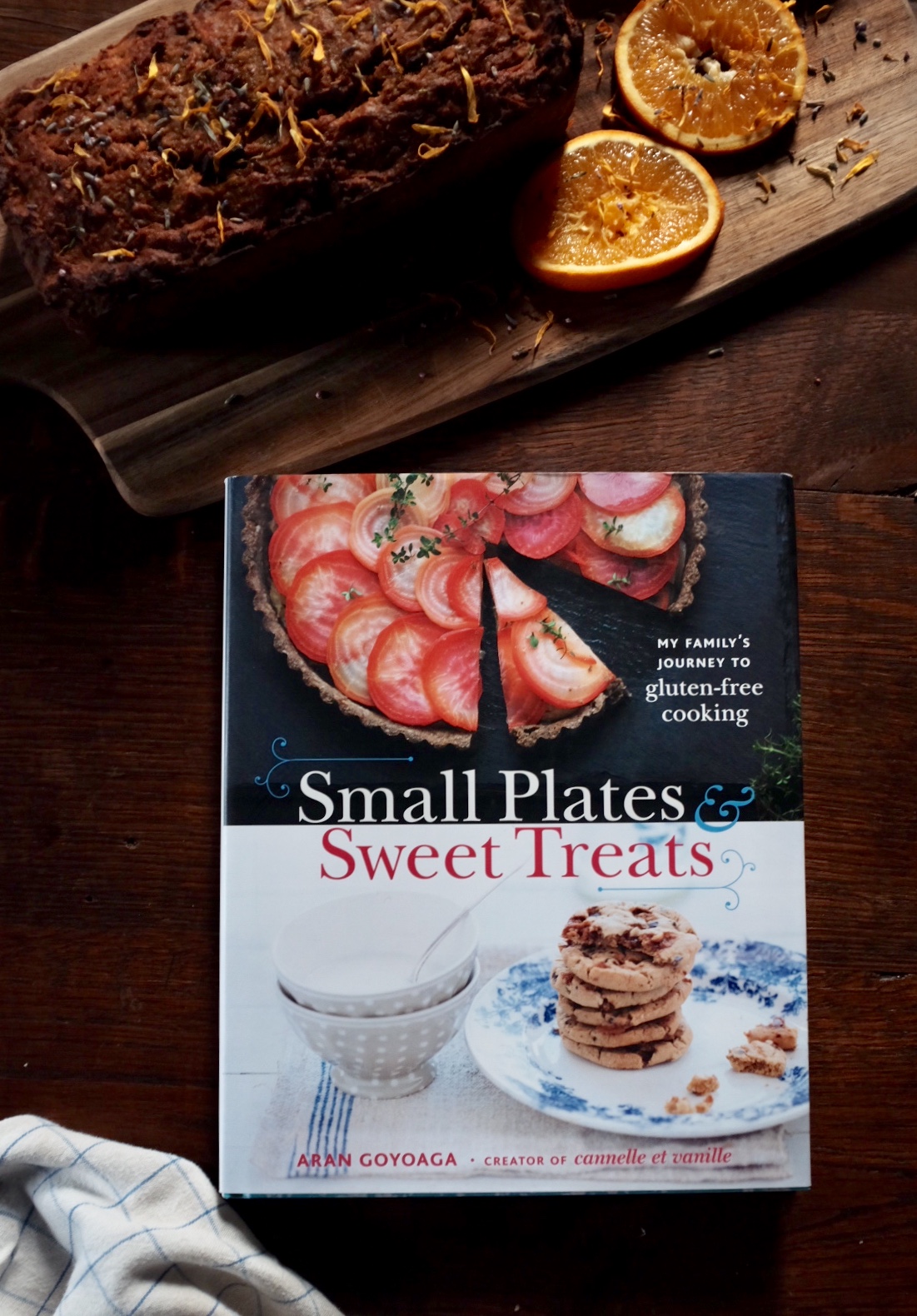 Small Plates & Sweet Treats. My family's journey to gluten-free cooking, published by Little, Brown (2012)
Aran Goyoaga is also the author of the popular blog Cannelle et Vanille since 2008. The online media Daily Candy has affirmed that "she had elevated gluten-free cooking to an art form". There's a kind of magic between Aran Goyoaga's recipes, her flowers and landscapes and her photography. There's a mix of nostalgia, integrity and love for food and life perfectly visible on her work.
Aran Goyoaga has announced that she has been working in a new cookbook called Cannelle et Vanille – Nourighing, Gluten-Free Recipes for Every Meal and Mood. It is coming next 24th September and you can pre-order it on her website.
Thank you for such a beautiful and inspirational work, Aran.